Welcome to Oldham Community Power's newsletter!
Issue 01
Thank you for showing an interest in making Oldham a greener place to be!
We are a community benefit society that installs community owned solar panels on public buildings across Oldham, selling the electricity generated to receive an income. Ordinary people can invest in shares to become a member of Oldham Community Power, with each member having one vote. We pay our members interest on their shares, and we create community benefit through reducing carbon emissions, helping schools and communities save money and engaging people on energy efficiency.
Solar panels installed!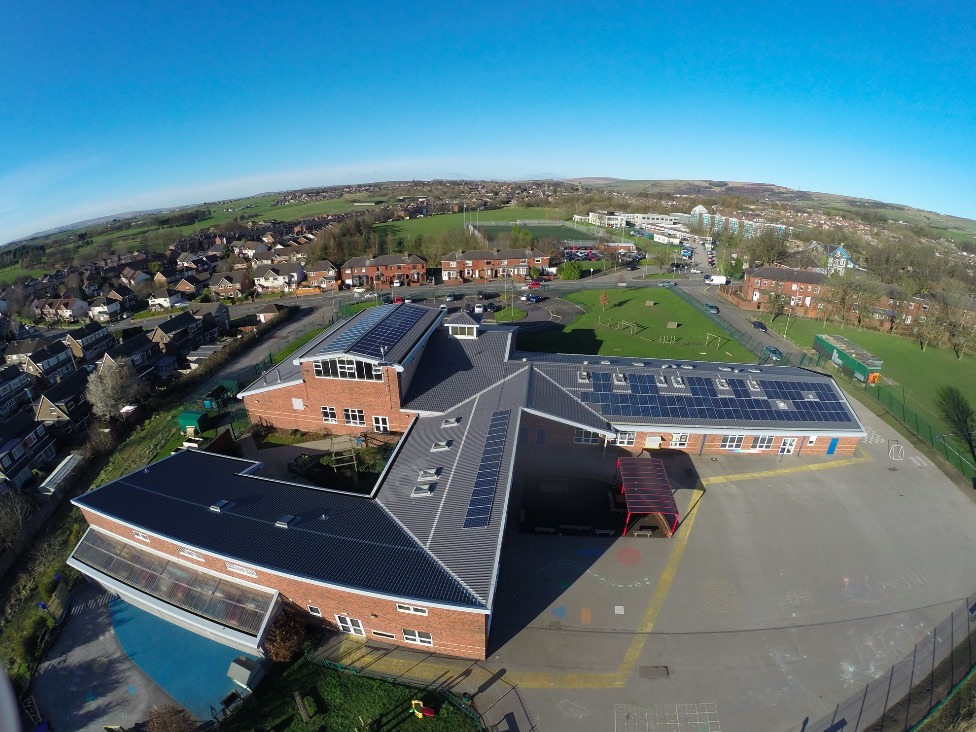 We have completed installing solar panels on six sites with a total generation capacity of 220kW; phase 1 has seen installations on 5 schools and one community building.
We are now generating electricity on all sites that is being used directly by the schools and community centres. We have just a few loose ends around metering and finalising leases to sort out before we can start selling the small amount of electricity not used on site to the grid.
All sites were completed in time to secure the optimum feed-in-tariff rate before rates decreased in October 2016.
Funding so far
Money to support the initial setting up of Oldham Community Power and to do feasibility studies on potential locations to install solar panels came from a £17k grant of from the Urban Community Energy Fund (UCEF) and £15k in pioneer shares from Oldham Council.
Some of this money was used to pay for the services of Sharenergy, who have used their extensive expertise to carry out our financial modelling and develop the share offers.
With the completion of phase 1 of installations following the first share offer between June and August 2016, we have now used the initial grant, and have just sent UCEF a final report of how the money has been spent.
The first share offer, including pilot shares, raised a total of just over £50k. To get the installations completed in time to take advantage of higher FiT rates, we borrowed the remaining balance required from Oldham Council. This loan has been offered at a rate of 4% to match anticipated member returns over the life of the project. The loan is for a period of 2 years, with any amount outstanding at the end of this period being converted into standard shares owned by Oldham Council.
While this gives the installations financial security, we are committed to the solar panels being owned by the community to allow the greatest number of people possible to benefit from the solar panels, and we are about to launch a new share offer to raise the capital to allow us to repay this loan.
Share offer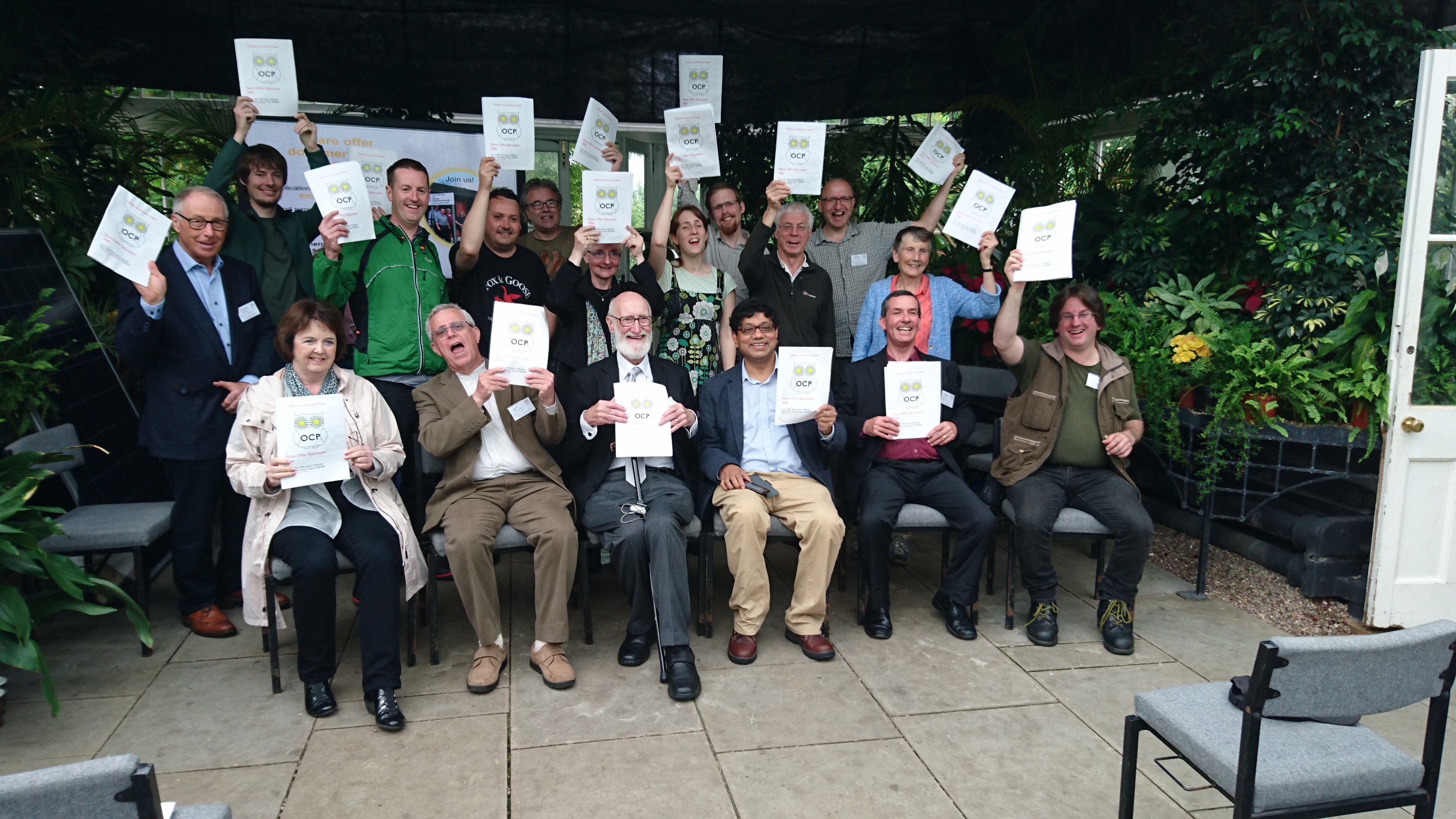 The second share offer will be launched 1st of April, with a target amount of £190k. This money will be used to repay Oldham Council's loan and ensure that the solar panels that have now been installed are owned by the community. Information about the share offer, including the Share Offer Document, will be available at our website http://www.oldhamcommunitypower.org.uk/ from this date.
We are committed to making investment in Oldham Community Power accessible for as many people as possible, and so we are introducing an option to buy shares in monthly instalments of as little as £10. Full details of this opportunity will be given in the Share Offer Document.
Please draw the new share offer to the attention of your friends and contacts who might share our aims and ambitions, as this is an excellent opportunity to invest in a community solar scheme that has already been installed.
We need your help!
Oldham Community Power is a community benefit society run by volunteers from the community who give their time to make community-owned renewable energy a reality in Oldham.
As we expand our activities, we are looking for people who are interested in giving some time to support us, and are particularly looking for people skilled in:
• Running events
• Publicity, like writing press releases, or editing this newsletter
• Environmental education
• Energy saving
If this sounds like you, why not write us a brief email saying who you are and what skills you can offer and send it to info@oldhamcommunitypower.org.uk?
What's next?
In our next newsletter, we'll be discussing the new share offer, a project we have worked on with funding from the DECC Innovation Fund, and a potential collaboration with Electricity North West – make sure you don't miss it!