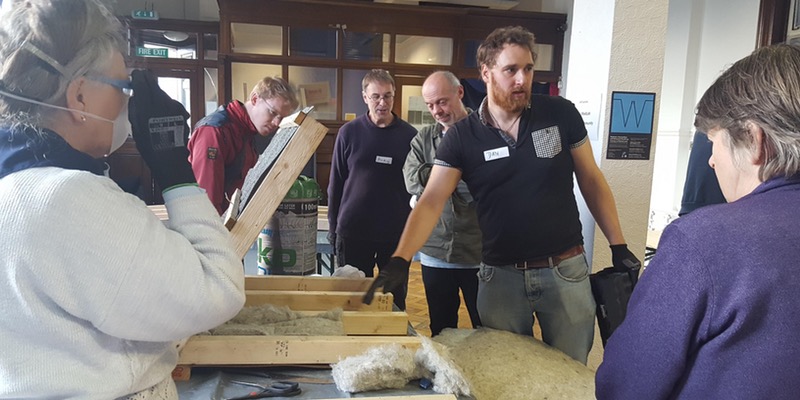 A hands on three day course covering DIY retrofit is being put on in Manchester be the Carbon Coop.
The course will run over 3 days: Saturday 6th May, Sunday 7th May, Saturday 20th May 2017
The course is designed to give homeowners an insight into carrying out thermal performance improvement works on their own homes.
The course tackles the key areas of fabric upgrades applicable to most homes. This includes airtightness works, and insulation, covering basic measures such as draft-proofing, moving on to more advanced subjects such as floor and wall insulation.
The focus will be on teaching principles through practical examples. Signposting will be included to show how and where to get further assistance when these systems are not applicable.
Course costs are as follows; book before 9th April 2017 for earlybird rates:
| | MEMBER | NON-MEMBER |
| --- | --- | --- |
| EARLYBIRD | £200 | £275 |
| STANDARD | £225 | £300 |
| DAY 1 ONLY | £50 | £70 |
More information about the course structure can be found here.
You can book onto the course online through this link.
DIY Retrofit for Homeowners course in Manchester