Twenty-five buildings have been earmarked as suitable sites for the installation of photovoltaic panels, including ten schools, Chadderton Town Hall, Fitton Hill Library and several community centres.
Sholver Youth and Community Centre on Sholver Lane, is just one of the buildings set to benefit.
Community groups access the building for Boxercise, Kettlecise and arts and crafts classes.
Mahdlo, providers of youth services in Oldham, host a senior zone session at Sholver for 13-21-year-olds every Tuesday where young people get to enjoy music, arts and sports tournaments.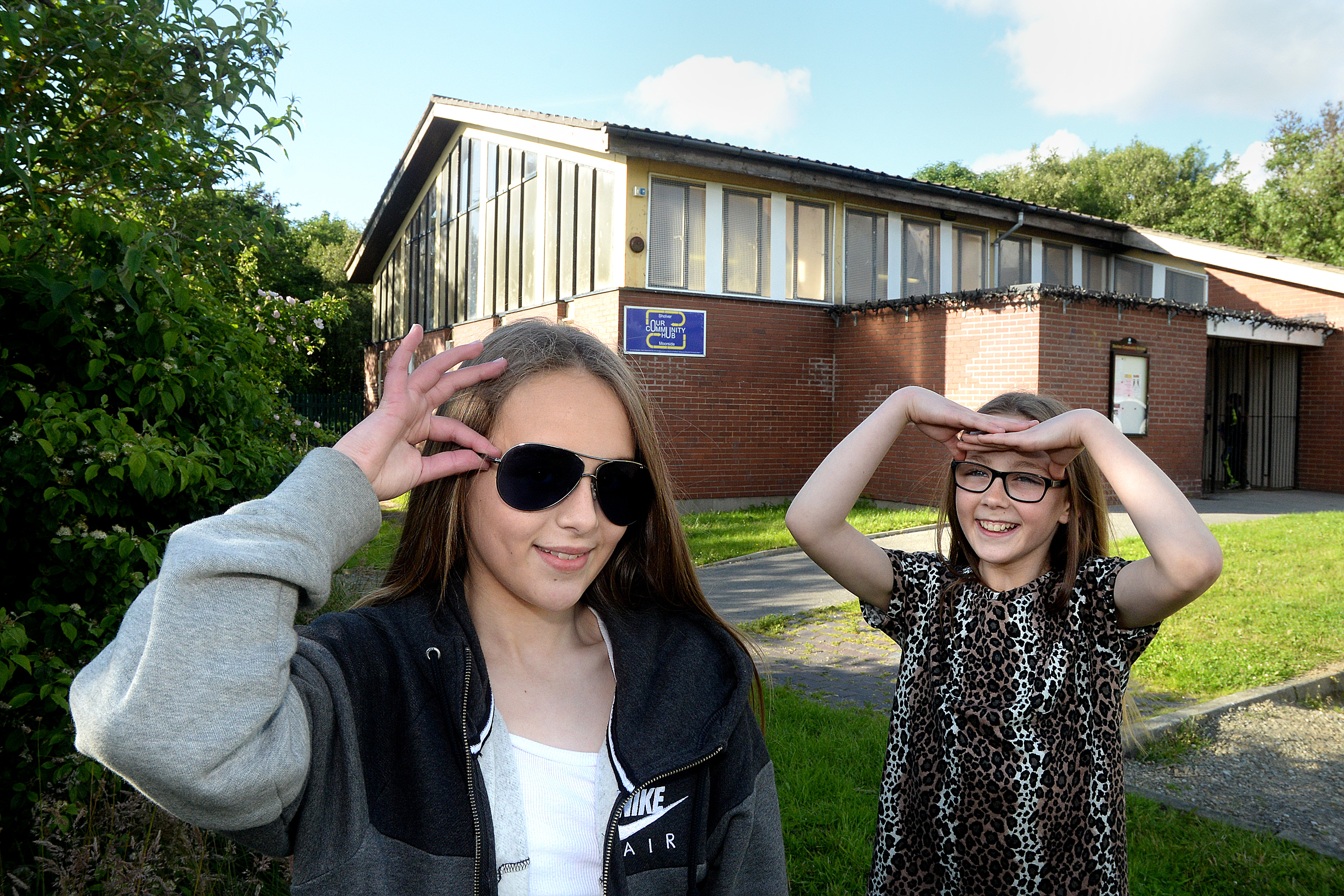 Raz Mohammed, Youth Work Manager (Districts) at Mahdlo, said: "Mahdlo now offers youth provision in the districts of Oldham, as well as at our centre on Egerton Street.
"We work closely with partner organisations to ensure we can meet the needs of young people living in different areas, and an important part of that is to have a strong base in the community. Sholver Youth Centre has been a fantastic venue for us – it allows young people to easily access Mahdlo's services, support and opportunities within their own community, and allows us to further develop relationships with other local organisations."
The single storey building would see 76 solar panels installed on its roof. Currently the building uses around 15,000units of electricity per year costing around £1500. They would be looking to save £350 each year on electricity bills.
Oldham Community Power, a Community Benefit Society, has teamed up with Renewable Energy 4 Business, the contractors, to fit nearly 2,000 solar panels on the buildings, saving Oldham an estimated 200 tonnes of carbon.
Chris Acton, Sales Director at Renewable Energy 4 Business said: ""Investing in the share scheme is a great way you can contribute positively towards community life in Oldham – ensuring venues like Sholver Youth Centre can operate more cost-effectively and achieve great energy savings while providing an invaluable resource to local residents. We're delighted to see people are already buying the shares, which will deliver them up to a 4% return on their investment in the long term. We encourage everyone to seriously consider taking up this exciting offer, and are proud to be involved as Oldham Community Power's installer of choice."
Bill Edwards, Director at Oldham Community Power, said: "Oldham Community Power is putting local communities at the heart of our project: schools and community centres will save money on their bills which can be spent on other activities; local members will receive a 4 per cent return on their ethical investment; and being a not-for-profit organisation run by volunteers, all profits are used to pay back members and contribute to a community benefit pot to support other local community groups."
The share offer is now live; to find out more, visit
http://www.oldhamcommunitypower.org.uk/share-offer-launch/
Where will benefit? Sholver Community Centre profile